Miércoles 31 de mayo – 17,45hs. – Gaumont-Sala 3
Abril narra los hechos acaecidos el 11, 12 y 13 de abril de 2002, cuando un grupo de líderes de la oposición junto a militares desleales al gobierno constitucional, bajo el comando y apoyo del gobierno de los Estados Unidos, sacrificó la vida de civiles, para perpetrar un golpe de Estado contra el Presidente Hugo Chávez Frías. Abril nos da una visión exhaustiva de estos días históricos, nos brinda sentido cronológico y contextualiza estos acontecimientos.
April recounts the events of 11, 12 and 13 April 2002, when a group of opposition leaders with military disloyal to the constitutional government military under the command and support of the government of the United States, sacrificed the lives of civilians, to perpetrate a coup against President Hugo Chavez. April gives us a comprehensive view of these historic days, it gives us chronological sense and contextualizes these events.
Director: José Antonio Varela
Venezuela, 2015, 96 min. Ficción, SAM 13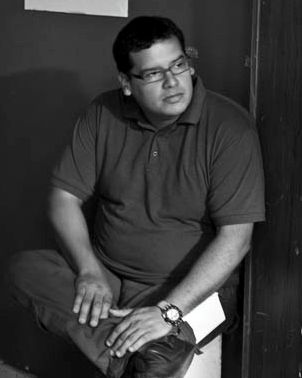 G/S: Luis Alberto Lamata, José Luis Varela, José Antonio Varela
F/Ph: Antonio García
M/E: Nelson Núñez, Julian Balam
M/M: Chuchito Sanoja
I/A: Aníbal Grunn, Julio César Castro Aura Rivas, Gabriel Rojas Carlos Arráiz, Vanessa Morr Costa Palamides, William Escalante Luis Vicente González, Francisco Denis Luis Carlos Boffil,  Rafael Gil
P/P: Divarte Cine, OPPPE, Fundación Villa del Cine, AlterMedia