Lunes 29 de mayo – 19,00hs. – Auditorio Leonardo Favio Espacio Cultural BCN
En Tucumán, Argentina, durante 1975-76, los militares ocupan el lugar y desatan una represión, prueba piloto para luego dar el golpe de estado. Un campesino militante del ERP, es secuestrado y tiran su cuerpo en Pozo Hondo, lo entierran como desconocido y lo vuelven Santo milagroso, en 2010 se descubre quien es.
The man who fell from heaven
In Tucuman, Argentina, during 1975-76, the Army took the place unleashing  a repression that in fact was a pilot test in preparation of a coup d´etat. A peasant, who was an ERP militant, is kidnapped and his body thrown in Pozo Hondo, is buried as unknown and becomes a Miracle Saint.
Director: Modesto López
México, 2017, 81 min. Documental, ATP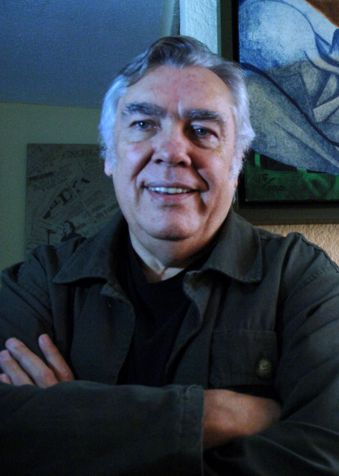 G/S: Modesto López
F/Ph: Guillermo Tello
M/E: Xul Cristians, Modesto López
M/M: Juan Falu, Mario Varas, Milagro Valdecantos
P/P: Rosa Marta De Cea
D/D: IMCINE