Viernes 26 de mayo – 18,45hs. – Auditorio Leonardo Favio Espacio Cultural BCN
Sábado 27 de mayo – 18,30hs. – Cine Wilde
Afro-Nápoles Unido
Maxim, Adam y Lello viven ilegalmente en Nápoles, Italia. A su lucha diaria se suma el poder ser parte del Afro-Napoli United, un equipo de futbol liderado por Antonio, quien no se cansa de pelear contra la burocracia para mantener a su equipo de migrantes unido. Afro-Napoli United cuenta una historia personal y emotiva sobre integración social.
Afro-napoli united
Maxim, Adam and Lello live illegally in Naples, Italy. To their daily struggle they must add being part of Afro – Napoli United, a football team led by Antonio, who never tires of fighting the bureaucracy to keep his team together. Afro-Napoli United is a personal and emotional story about social integration.
Director: Pierfrancesco Li Donni
Italia, 2015, 69 min. Documental, ATP
G/S: Pierfrancesco Li Donni, Giacomo Bendotti
F/Ph: Chiara Caterina
M/E: Matteo Gherardini
M/M: Raffaele Inno
I/A: Antonio Gargiulo
P/P: Own Air Minollo
D/D: Own Air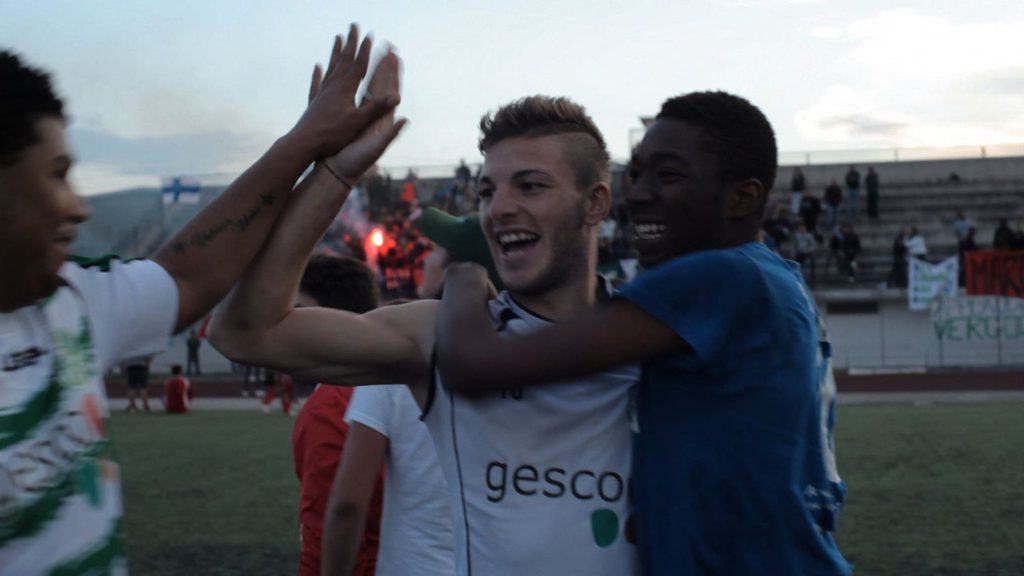 Estrenos y premios 
Festival dei Popoli: Mejor documental italiano
Fipa: mejor documental internacional
Molise Cinema: mención especial
Docs Mx: mejor film Más Rapido, Más Alto, Más Fuerte.