Domingo 28 de mayo – 17,15hs. – Auditorio APSEE
Mundo de sombras
Ensayo libre sobre el libro de Andrew Feinstein,  ex parlamentario del Congreso Nacional Africano   y activista contra la corrupción.  Un análisis impactante del comercio internacional de armas, que da forma a la política del gobierno, genera corrupción, socava las democracias occidentales y causa sufrimiento humano generalizado.
Shadow world
Free essay on the book by Andrew Feinstein , former parlamentarian of the African National Congress and anti-corruption activist. A shocking analysis of the international arms trade, which shapes government policy, generates corruption, undermines western democracies and causes widespread human suffering.
Director: Johan Grimonprez
Bélgica, Dinamarca, 2016, 94 min. Documental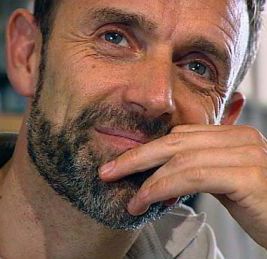 G/S: Johan Grimonprez, Andrew Feinstein
F/Ph: Nicole Mackinlay Hahn
M/E: Per K. Kirkegaard, Pedro Collantes, Dieter Diependaele
M/M: Karsten Fundal
I/A: Eduardo Galeano, Andrew Feinstein, David Leigh, Helen Garlick, Riccardo Privitera, Pierre Sprey, Vijay Prashad, Jeremy Scahill, Marta Benavídes, Lawrence Wilkerson, Chris Hedges, Franklin C. Spinney
P/P: Joslyn Barnes, Anadil Hossain