Sábado 27 de mayo – 16,00hs. – Auditorio APSEE
Martes 30 de mayo – 19,15hs. – Auditorio APSEE
En continua violación de las resoluciones de Naciones Unidas desde 1967, nada parece detener la ocupación israelí de Jerusalén Este. Sin embargo, nada detiene tampoco la dignidad y resistencia de la población palestina ocupada. Desde el testimonio directo, este documental pone rostro a ocupantes y ocupados.
Nevertheless, al quds
In continuous violation of United Nations since 1967, nothing seems to stop the Israeli Ocuupation of East Jerusalem. However nothing stops either the dignity and resistance of the occupied palestine population. From direct interviews, this documentary puts a face to occupants and occupied.
Director: Unai Aranzadi
Palestina, España, 2016, 30min. Ficción, SAM 13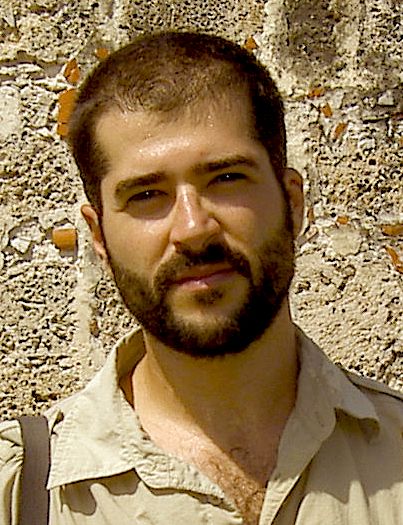 G/S: Unai Aranzadi
F/Ph: Unai Aranzadi
M/E: Unai Aranzadi
M/M: Pond5
P/P: Independent Docs
D/D: PROMOFEST DISTRIBUCIÓN – Franc Planas
Estrenos y premios
Premios en el Festival Internacional De Cine Invisible Film Sozialak (Spain) Mejor Documental En Euskera Best Documentary In Euskera Terra Di Tutti Film Festival (Italy) Premio Lo Potro A Los Derechos Humanos Lo Potro Award For The Human Rights Artículo 31 Film Festival (Spain) Mejor Documental Best Documentary.
Seleccionado en el Ard Doc Film Festival (Italy) Festival De Cine De Zaragoza (Spain) Certamen De Cine De Viajes Del Ocejón (Spain) Ko&Digital – Festival Internacional De Cine Solidario (Spain) Festival Internacional De Cine Digital Experimental De Espacio Enter Canarias (Spain) Pintacanes – Festival De Documentales De La Pintana (Chile) Muestra De Cine Documental Central-Doc/Tlx (Mexico) Festival De Cine Y Televisión Reino De León (Spain) Festival De Cine Y Derechos Humanos De Barcelona (Spain).